What we are passionate about
Through our networking we approach the different markets of action, both national and international.
Technology is our best ally to know how, when and where to act.
Our service is to provide the best tools for:
* Image strategy development.
* Communication plan design.
* RSS Implementation .
* Content plan creation.
* Structure of press campaign.
* Commercial linkage.
We work with brands and athletes to bring them:
* Visibility and positioning.
* Approach to new markets and strengthening existing ones.
* Generation of new leads to achieve business objectives.
* Planning of commercial strategies aligned to the interests of the brand or athlete´s image.
We unite the Online and Offline worlds to transform strategies into sales and followers into clients.
We are an innovative Strategy Marketing agency. We use the power of technology to drive conversion between customers and brands.
IA, Machine Learning, BI and Big Data applied to the service of our agency.
We offer a 360º service that goes from the creation of a brand, to the complete planning of a media, communication and sales strategy.
the people behind the events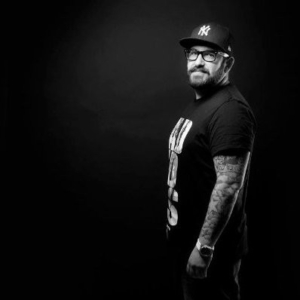 Javier Torres
Founder
Founder of DNT83 AGENCY in 2021 and brand developer of #dnt83 Fashion in 2016.
In 2009 started my trip in Sports Marketing. Worked with SKY for the Media Days with recognised sportsmen as De Bruyne, Gündogan, Lewandowski, Muller and Neuer among others. Also for Sky worked on a huge campaign with Leo Messi and on the Avatar production for Bundesliga.
On my brand brochure I can say I worked with big ones like; VW, Vodafone, Mercedes Benz and as sports advisor for PILOT agency.
DNT83 Agency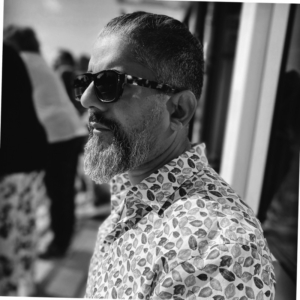 Frank Singer
Co-Founder
IT and Design specialist since 1999. Co-Founder of DNT83 and the corresponding Fashion Label.
Since 13 years addicted to Fashion. Founder of Cosmopolo, eCosmposports and lately FRANCES & FRANK with PopUp Store in Berlin.
Official Supplier of SnowPolo Kitzbühel and fashion producer for Bentley, Maserati, Ferrari and Co.
Brandspecialist worked for Pilot Hamburg, mobilcom debitel, Mc Donalds, ...
DNT83 Agency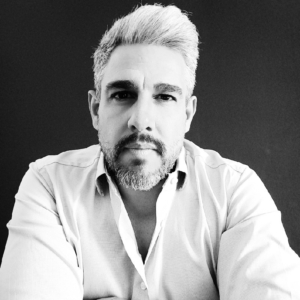 Pablo Petinari
Business Development
Entrepreneur and business developer. Co Founder of DOTS Innovation, "The " Fan engagement platform. International Business developer for CLUBER and Apiumtech. Advisor and mentor of Tech Projects. More than 30 years of experience in commercial issues in Europe and LATAM with high capacity for execution and negotiation. 10 years on Tech Industry.
DNT83 Agency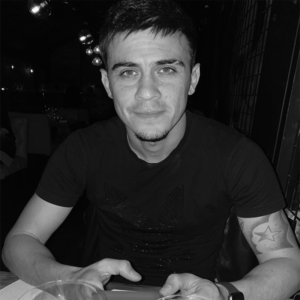 Emanuel Biancucchi
Head of Sports PR
Ex professional football player with an extensive international career. Having played for more than 20 years in elite football. Played in Argentina, Germany and Brasil among others.
In this new stage of my life I want to bring to it all the experience and contacts I made through the years and dump them to achieve the expected results.
DNT83 Agency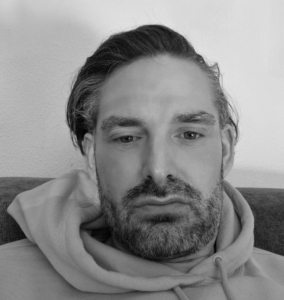 Carsten Gerhart
Player Manager
since 10.2011 self-employed, Munich / Gelsenkirchen
Player Manager
Current players (FC Bayern Munich): Lucas Hernandez, Marc Roca
Former players (FC Bayern Munich): Douglas Costa, Philippe Coutinho, Dante, Javi Martínez, Rafinha, Thiago, Arturo Vidal
Former players (FC Schalke 04): Michel Bastos, Júnior Caiçara, José Manuel Jurado
» Acquisition of errands of any kind
» Taking on administrative formalities
» Accompanying you to visits to the doctor
» Processing of residency matters
» Mail and invoice processing including correspondence
» Property search including advice on buying / selling and link between the client and the landlord in the event of difficulties with the property
» Function as a link between the client, his advisor and the tax advisor in tax matters
DNT83 Agency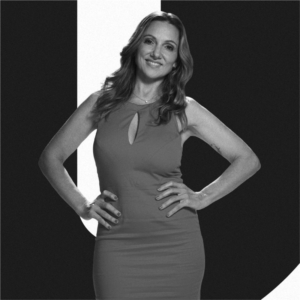 Veronica Brunati
Head of PR
25 years of experience in international sports journalism. Journalist and content sports producer. Press and sports marketing advisor. Specialist in the content creation who has collaborated with the main sports networks such as: NBC, Turner, BBC, El Grafico, Diario Marca, Diario Sport, Univision and Mundo Deportivo.
Advisor to agencies, clubs and sports personalities such as; Atletico de Madrid, La Liga, Royal Moroccan Football Association, Leo Messi World, Ferran Soriano, Emiliano Martinez, Domenec Torrent among others.
DNT83 Agency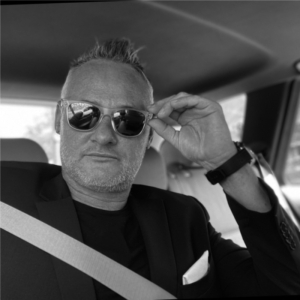 André Rüssel
Photography
He photographs sportstars,- cine& tv actors and actress, - cine & tv productions, cover & tour photos for music bands,- advertisings& campaigns, - commercial, -lifestyle& fashion and for international lifestyle magazines.
He worked for SKY, Pilot GmbH, Lambertz, Vogue, RTL Television, Volkswagen and a lot companies more.
He photographed names like Lionel Messi, Lewis Hamilton, Klitschko, ...
DNT83 Agency
See our latest and most beloved projects
Some examples of our work
A tale of a successful brand
Your brand is not your logo. It's not your mission statement. It's not your name.
Your brand is the world's perception of who your company is and what you do. Your brand is an asset to your company. Just like the buildings you own, the tools you've developed, and the people you employ.
Your brand should tell a story.
But many people think that this history of their brand, is something that you've workshopped in a marketing meeting. They're not entirely wrong; this can be an essential part of your brand story. In reality, however, your brand story should be something much bigger.
Everything that your organisation says or does contributes towards this perception, whether you intend it to or not.
If you know what you want to be known for, you can use this to your advantage – shaping your actions and communications to point towards a desired interpretation.
If you don't, you can't.
A brand story is a narrative that encompasses the facts and feelings that are created by your brand (or business, if you prefer). Unlike traditional advertising, which is about showing and telling about your brand, a story must inspire an emotional reaction. Things that can influence your brand include your product, price, history, quality, marketing, in-store experience, purpose, values, location and–most crucially–what other people say about you.
In our agency the construction of a brand is based on the empathy with our clients, we try to look through their eyes so we can transmit their same concept and idea. All the brands we work become part of the essence of the agency.
we would love to hear from you